Lake Erie Yearly Meeting's Representative Meeting is scheduled for Saturday, March 11 in Toledo, OH under the care of Broadmead Meeting. The meeting, held at The Victory Center, 3166 Republic Blvd. N., Toledo, OH 43615, will run from 9:00 AM through 4:30 PM. A light breakfast and lunch will be offered for those who register in advance via this form from the Bulletin. A donation of $10 for meals will be appreciated. Friends attending in person and wanting lunch and/or overnight hospitality should register by February 25. For later registrants, there are restaurants ten minutes away.
Online participation is also possible via Zoom. Register using the button below to receive Zoom access information when it comes available.
---
For those interested, here's some of the highlights from the April, 2022 Representative Meeting.
See below for a general description of what Rep Meeting is all about.
---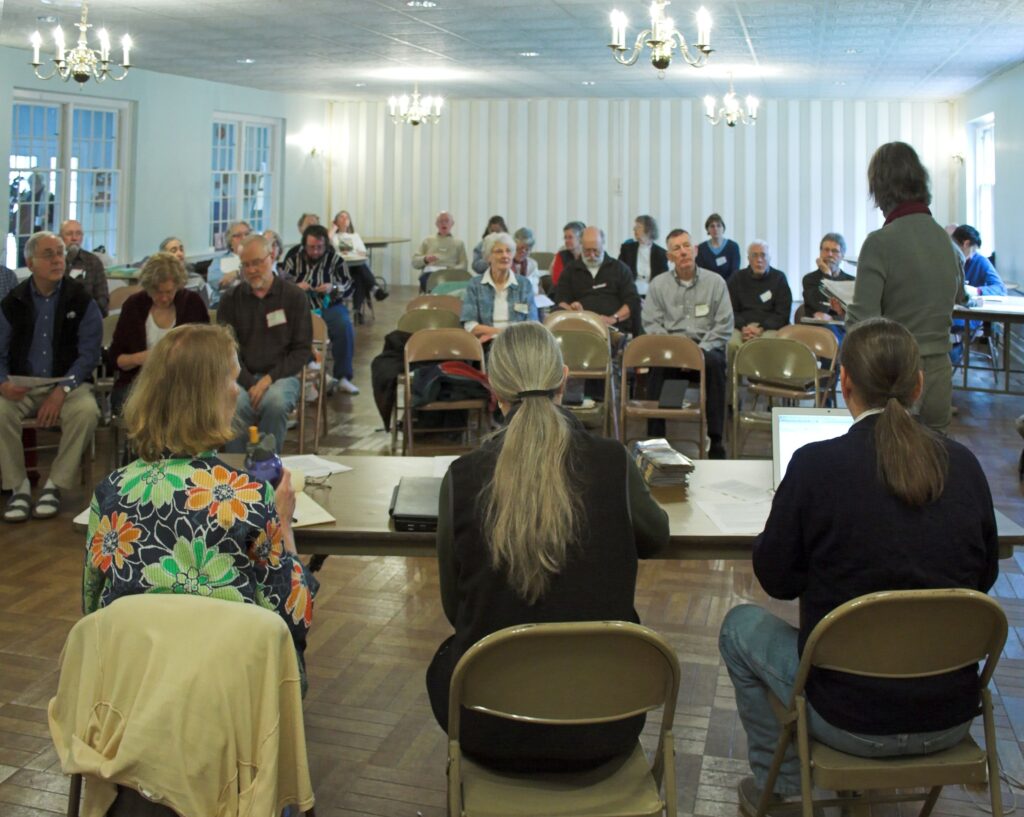 What It Is
LEYM holds a Representative Meeting in the spring to handle business that has arisen since the previous Annual Sessions and to consider and season matters for the next Annual Sessions. Representative Meeting may make decisions concerning any matter except those specifically reserved for Annual Sessions (see Policies & Procedures Manual), and may forward any matter to Annual Sessions with a recommendation.
Who Attends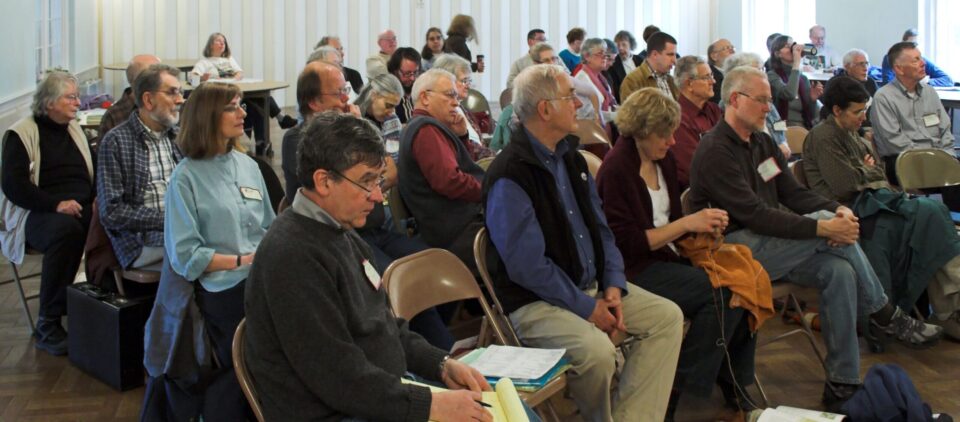 Meetings are asked to appoint two representatives so that at least a few Friends from each meeting will attend, participate, and report back. A representative comes with knowledge about his or her meeting and its concerns, but is not bound by instructions. Representatives need to be open to the leadings of the Spirit, just as they would be in any Quaker business meeting. Members of standing committees and officers of the yearly meeting are expected to attend. In addition, any member or attender within LEYM who wishes may participate.
When and Where it is Held
LEYM's Clerk sets the time and place for Representative Meeting. Currently, it is held on a Saturday at the end of March or beginning of April. It is hosted by different monthly meetings different years. If your meeting is interested in hosting the next one, please contact the Yearly Meeting Clerk.