2021 Representative Meeting – April 2-3
The 2021 Representative Meeting was held online the evening of Friday April 2 (for the Executive Committee only – 6:30 pm start), followed by a broader gathering of Friends on Saturday, April 3 from 9:45 am to 3 pm. This year featured a highly interactive opportunity to join the ad hoc Visioning Committee to consider an updated structure for LEYM. You can view the initial Visioning Committee Summary Report for more information. A summary of the meetings outcomes will be posted when available.
The Agenda for Saturday, April 3 was as follows:
9:45 AM
Gather, get settled, receive finance committee report
10:00-3:00 – LEYM Visioning Work
Opening (Intro exercise – worship)
Hearing from you!
Presentation – summary of the committee's work. We invite you to track:

What resonates (with me/my Meeting)?
What is surprising?
What feels exciting? What feels worrisome?
What is missing?
Reflection
Queries and Recommendations – review and worshipful discussion
What next steps emerge?
LUNCH BREAK – 12:00-1:00
Recap
Identifying the right questions
Planning – paths between now and July's sessions
Asks and offers
Closing
---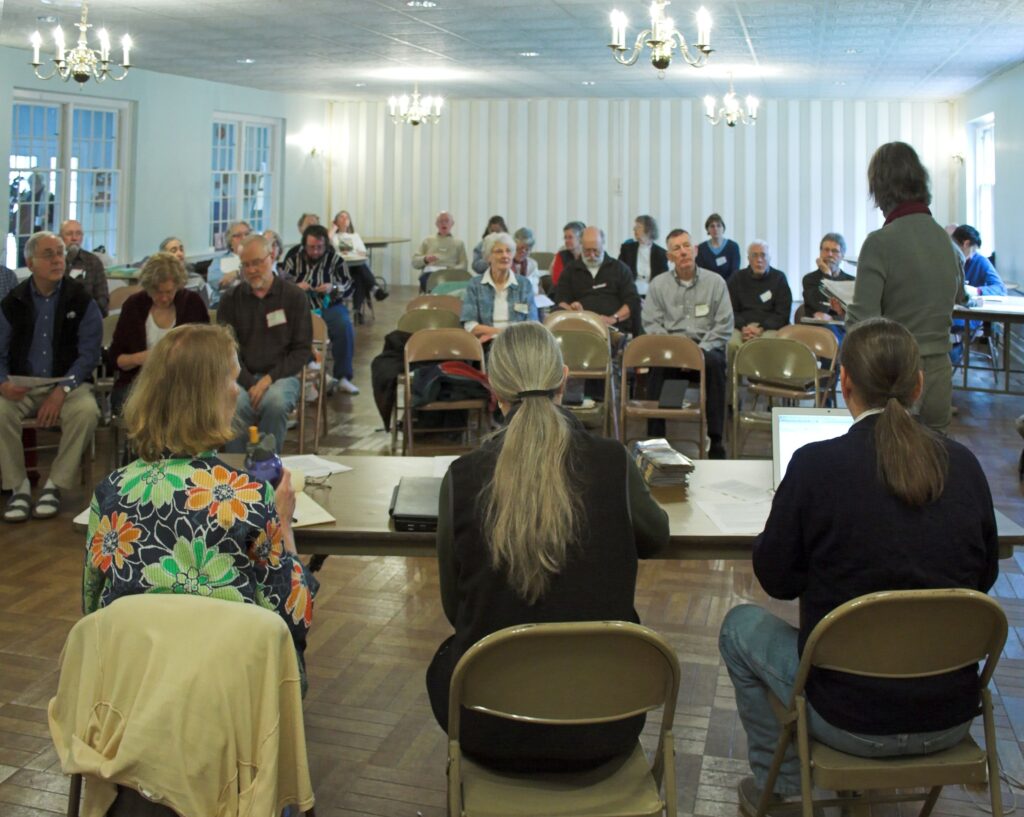 What It Is
LEYM holds a Representative Meeting in the spring to handle business that has arisen since the previous Annual Sessions and to consider and season matters for the next Annual Sessions. Representative Meeting may make decisions concerning any matter except those specifically reserved for Annual Sessions (see Policies & Procedures Manual), and may forward any matter to Annual Sessions with a recommendation.
Who Attends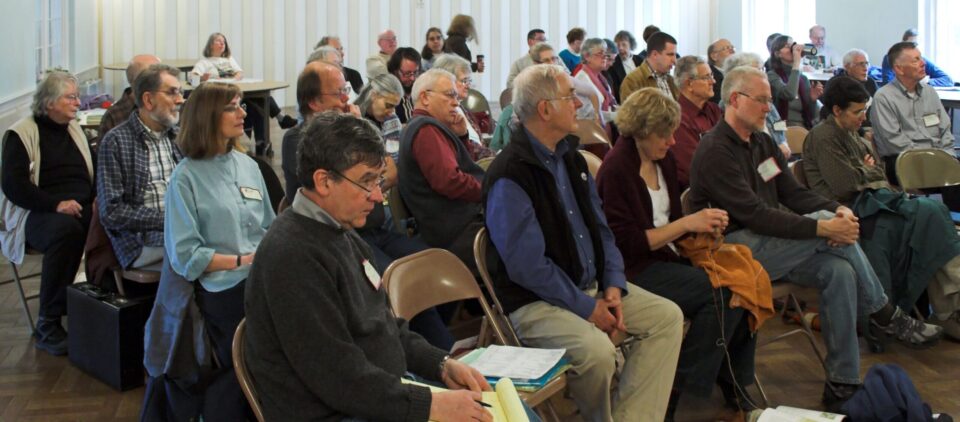 Meetings are asked to appoint two representatives so that at least a few Friends from each meeting will attend, participate, and report back. A representative comes with knowledge about his or her meeting and its concerns, but is not bound by instructions. Representatives need to be open to the leadings of the Spirit, just as they would be in any Quaker business meeting. Members of standing committees and officers of the yearly meeting are expected to attend. In addition, any member or attender within LEYM who wishes may participate.
When and Where it is Held
LEYM's Clerk sets the time and place for Representative Meeting. Currently, it is held on a Saturday at the end of March or beginning of April. It is hosted by different monthly meetings different years. If your meeting is interested in hosting the next one, please contact the Yearly Meeting Clerk.