2022 Annual Meeting will be virtual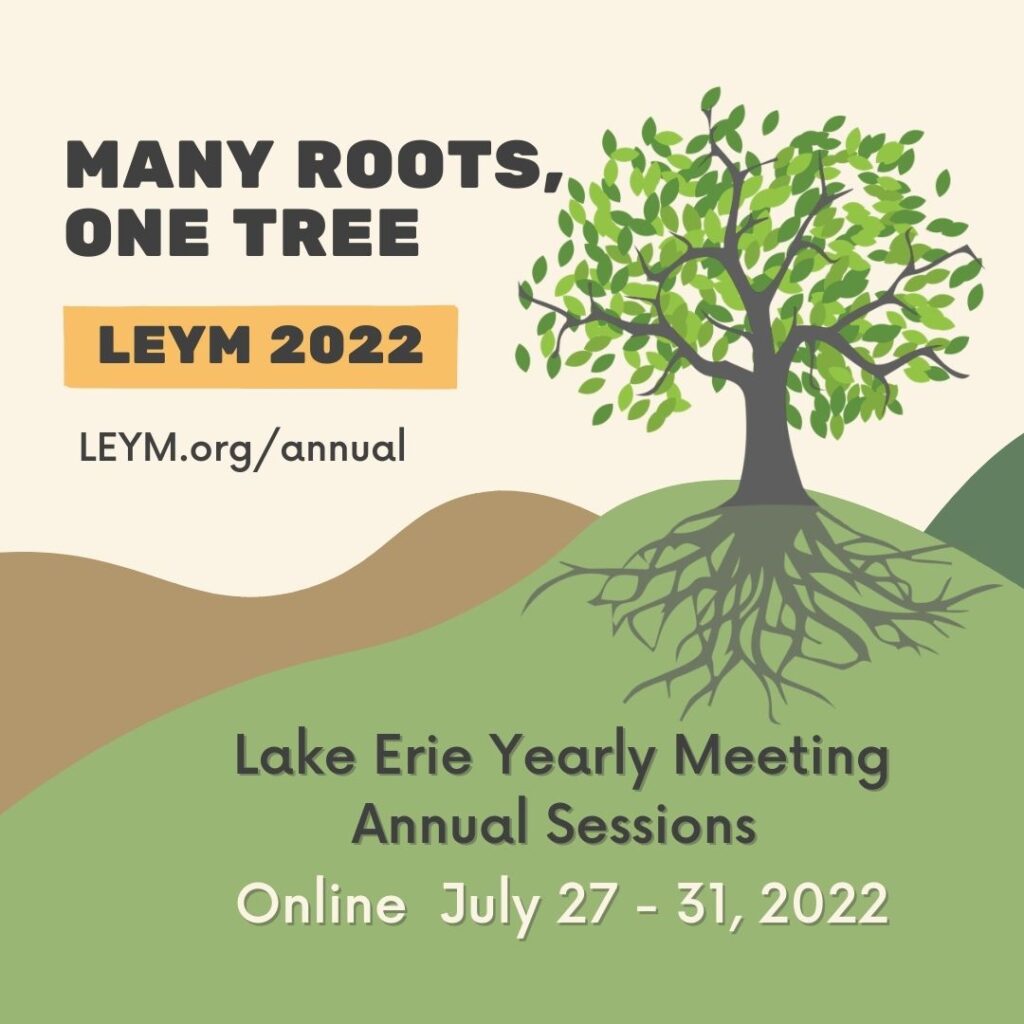 Friends will gather online July 27 – 31 2022 for our Annual Sessions. This year's theme will be Many Roots, One Tree. Registration will open on July 1, 2021.
We are delighted to announce that our 2022 keynote speaker is Christian Acemah, the Head of Olney Friends School, where he has served since 2018. A 2001 graduate of Olney, Christian Acemah has spent over a decade working in various higher educational institutions and international and nonprofit organizations.
Before coming to Olney, Acemah served as the executive director and special advisor to the board for the Uganda National Academy of Sciences (UNAS) in Kampala, Uganda. Prior to that, he acted as director of strategy and program development at the U.S. National Academies Institute of Medicine (now called the Health and Medicine Division); visiting professor of African studies at Quest University; senior research associate at Georgetown University; and executive officer of policy and research at Gavi, the Vaccine Alliance, a partner organization with UNICEF.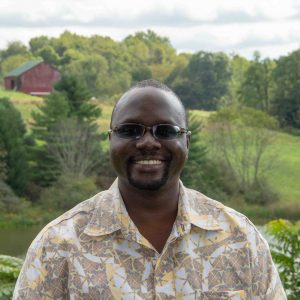 2022 Annual Meeting Agenda (DRAFT)
Wed 27 July –
3:00-5:00 pm    LEYM Executive Committee
6:30-7:00 pm    Welcome and orientation for first-time attenders    
7:00-8:30 pm    Opening Plenary – Welcome and Interactive Roll Call
8:35 pm         Worship 
Thur 28 July –
8:15-8:45 am	Worship
9:00-10:00 am	Bible Study – April Vanlonden (ESR)
10:30 am-noon	Business session #1
12:30-1:30 pm	Lunch groups

2:00-3:30 pm	Workshops: 
- Using Online Resources to Conduct Quaker Research w Mary Crauderueff,  Haverford College
- Gardening as a Spiritual Practice, Peter Crowley (Cleveland)

4:00-5:30 pm	Panel on Quaker organizations #1
- Friends Committee on National Legislation (FCNL): Presenter, Allen Hester
- Friends Publishing: Presenter, Gabriel Ehri
- Olney Friends School: Presenter, Christian Acemah
- Quaker Voluntary Service: Presenter, Hilary Burgin
- School of the Spirit: Presenter, Mary Linda McKinney

7:00-8:30 pm	Workshops:
- Community Safety Beyond Policing, Mary Zerkel (AFSC Chicago Peacebuilding) and Sarah Nash (AFSC St. Louis Peace Education)
- Exploring our Roots & Sharing our Spiritual Journeys, Aran Reinhart (Broadmead)

8:35 pm	Worship

Fri 29 July –
8:15-8:45 am    Worship
9:00-10:00 am   Bible Study – April Vanlonden (ESR)
                Worship Sharing
10:30 am-noon   Business Session #2
12:30-1:30 pm   Lunch groups     

2:00-3:30 pm    Workshops: 
- Skills for Peaceful Communication, Matthew Legge, (Canadian           Friends Service Committee) 
- Confronting the Nuclear Threat: How faith communities can push back against the world's most immoral weapons and protect humanity, Alan Hester (FCNL)

4:00-5:30 pm    Panel on Quaker organizations #2
- American Friends Service Committee (AFSC):  Presenter, Melissa Stoner
- Friends General Conference (FGC): Presenter, Rachel Ernst Stahlhut
- Friends Peace Teams:  Presenter, Nadine Hoover and Jonathan Vogel-Borne
- Friends World Committee for Consultation, Section of the Americas (FWCC): Presenter, Diane Zappas 
- Right Sharing of World Resources (RSWR): Presenter, Jackie Stillwell

7:00-8:30 pm    Plenary Speaker: What Lies Within This Tree With Many Roots? 
- Christian Acemah (Olney Friends School)
- followed by Worship at 8:50 pm 
(or sooner if comment and question period ends before 8:45)
Sat 30 July –
8:15-8:45 am    Worship
9:00-10:00 am   Bible Study - April Vanlonden (ESR)
                Worship Sharing
10:30am-noon    Time for Discernment 

12:00-1:00 pm   Panel on Quaker Organizations #3
- Quaker Earthcare Witness (QEW): Presenter, Shelley Tanenbaum
- Friends for Lesbian Gay Bisexual Transgender & Queer Concerns (FLGBTQC)
  Presenters: Jed Walsh, Neil Fullagar, and Julia
- Quaker United Nations Office (QUNO) Presenter: Tim Koch	
- Possibly one more group  


1:30-3:00 pm	Workshops
- An Introduction to Spiritual Companioning: What is it?  How does it work? Cassie Cammann (Ann Arbor) and Barbara LeSage (North Columbus)
- Cultivating a Career in Peace: Going Where the Roots Lead You, David Smith (Forage Center for Peacebuilding and Humanitarian Education)

3:30-5:00 pm	Workshops
- Interrogating Inclusion, Christian Acemah (Olney Friends School)
- In-person? Hybrid? Zoom-only?  Going back to normal?  Going forward to something else?  How are we being led as a monthly meeting community? w Pam Kuhn (Lake Forest Friends Meeting, Illinois Yearly Meeting)

7:00-8:30 pm	Family Entertainment—Stay tuned for details!
		- followed by Worship

Sun 31 July –
Morning Worship in local Meetings
1:00-3:00 pm    Business Session #3
3:30-4:30 pm    Closing Meeting for Worship 
---
What It Is
Every year, Lake Erie Yearly Meeting gathers from Thursday through Sunday in late July to conduct business, worship together, and experience the Spirit's movement among us. While the purpose of the gathering is to conduct yearly meeting business, the four days also include worship sharing, programs for children and teens (when we are meeting in-person), a plenary presentation, workshops, committee meetings, and many opportunities for getting to know Friends throughout the yearly meeting and from various Quaker organizations. Books of interest to Friends are available for sale. We are eager to welcome newcomers and greet old Friends. See you soon!
Who Attends
Members and attenders of LEYM meetings and worship groups are invited to attend. Visitors from outside LEYM often include staff or representatives from various Quaker organizations such as FGC, FWCC, and FCNL.
When and Where it is Held
Upcoming dates:
2022 July 27 – July 31 – Online via Zoom
Annual Sessions have been typically held on the campus of Bluffton University, a Mennonite college in Bluffton, Ohio.
---