2023 Annual Meeting will be in-person June 15-18 at Ashland University in Ohio.
Our 2023 theme is Navigating Anew. Our keynote speaker will be Emily Provance. Check out the Winter LEYM Bulletin for more details. The registration deadline for in person attendance will be May 10th this year. Watch for registration information in the Spring Bulletin. Please share this promotional poster with your Monthly Meeting and friends. Let's encourage one another to join together as we "Navigate Anew."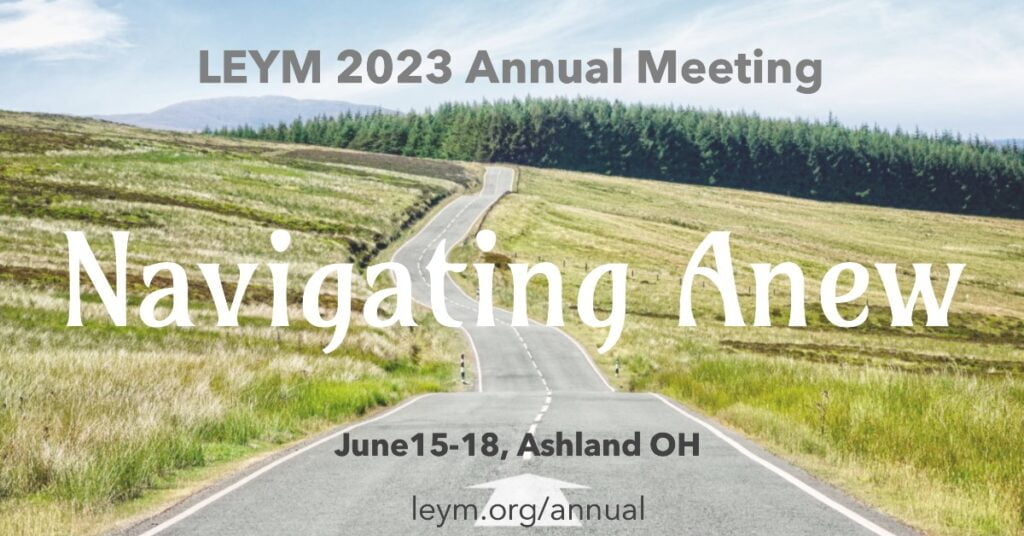 ---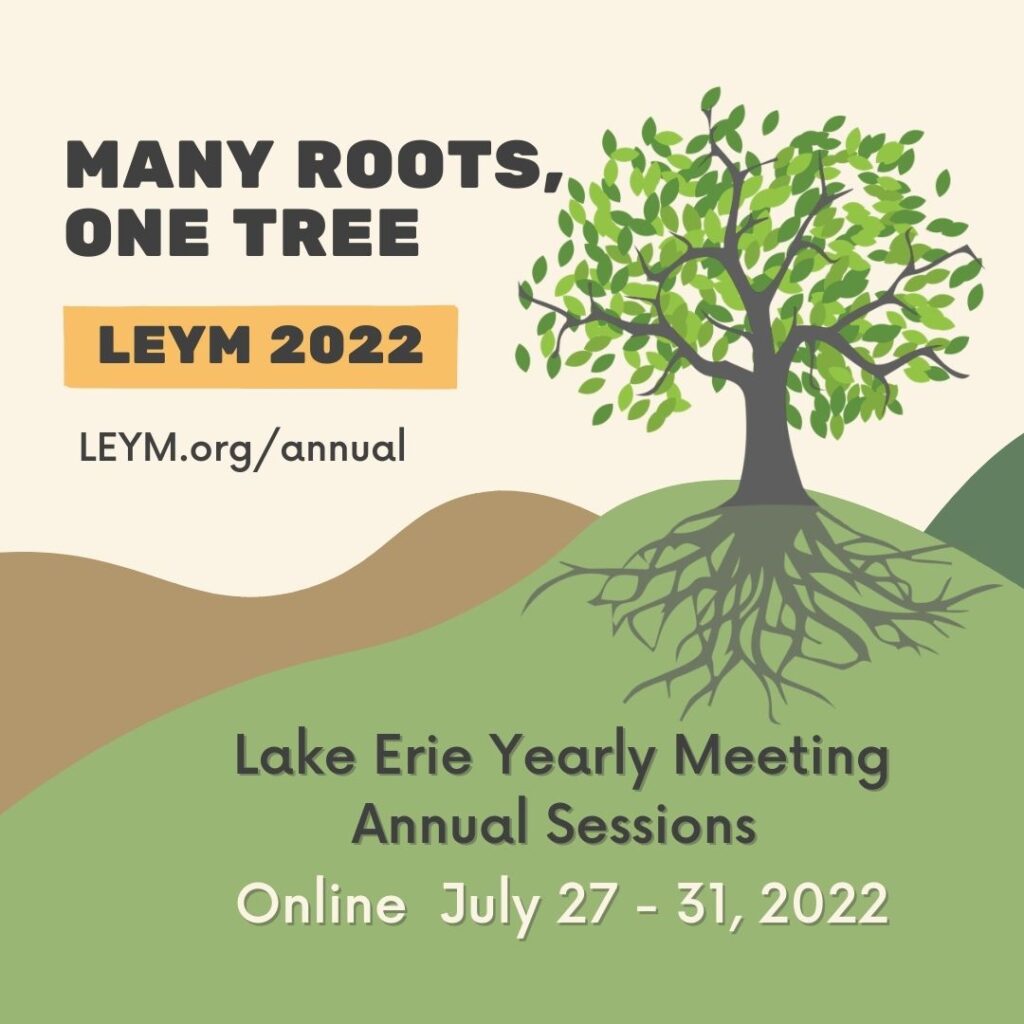 LAST YEAR
Friends gathered online July 27 – 31 2022 for our Annual Sessions. The theme was Many Roots, One Tree.
---
What It Is – Our Annual Meeting
Every year, Lake Erie Yearly Meeting gathers from Thursday through Sunday to conduct business, worship together, and experience the Spirit's movement among us. While the purpose of the gathering is to conduct yearly meeting business, the four days also include worship sharing, programs for children and teens (when we are meeting in-person), a plenary presentation, workshops, committee meetings, and many opportunities for getting to know Friends throughout the yearly meeting and from various Quaker organizations. Books of interest to Friends are available for sale. We are eager to welcome newcomers and greet old Friends. See you soon!
Who Attends
Members and attenders of LEYM meetings and worship groups are invited to attend. Visitors from outside LEYM often include staff or representatives from various Quaker organizations such as FGC, FWCC, and FCNL.
When and Where it is Held
Upcoming dates:
2023 June 15 – 18 – In-person at Ashland University, Ashland OH
Annual Sessions had been regularly held on the campus of Bluffton University, a Mennonite college in Bluffton, Ohio.
---