LEYM Service Project before Annual Sessions
This program has been discontinued.
---
Quakers have a rich history of innovative and challenging service. LEYM wishes to provide opportunities for Friends of all ages to continue this legacy of service through learning, experience, and reflection.
Come join the 2017 LEYM Service Project on July 25-27 before LEYM Begins!
Habitat for Humanity ReStore in Lima, Ohio
Leaders: Olwen Pritchard and Sally Weaver Sommer
Friends are invited to work together with Habitat for Humanity in Lima, Ohio, as part of the yearly meeting's service project July 25-27. As in the past four years, our days of service will immediately precede LEYM Annual Sessions in Bluffton. This year we will be working with Habitat for Humanity in Lima, Ohio (18 miles south of Bluffton) for two days, midday Tuesday, July 25th, to noon on Thursday, July 27th, while using Bluffton as our home base. We will focus on working in the Habitat ReStore in whatever ways are most needed. We need a minimum of 5 people to proceed with the project.
This is a great opportunity to help others while building community among ourselves. Last year's group was kept busy moving furniture, cleaning furniture ready for resale, and sharing in a program that addresses value to the local community. We will also offer opportunities for worship and reflection.
LEYM has budgeted generous support to this project so that financial concerns need not prevent anyone from participating. Youth aged 16 and up as well as adults are invited to participate. We hope you are able to join us in continuing this legacy of Quaker service, and can promise you warm fellowship.
Please register by July 1. Questions are welcome to Olwen Pritchard at (419)-58-2954 or pritchardo [at] bluffton.edu.
---
2016 Service Project in Lima, Ohio
Habitat for Humanity in Lima, Ohio, July 26-28, working in the ReStore.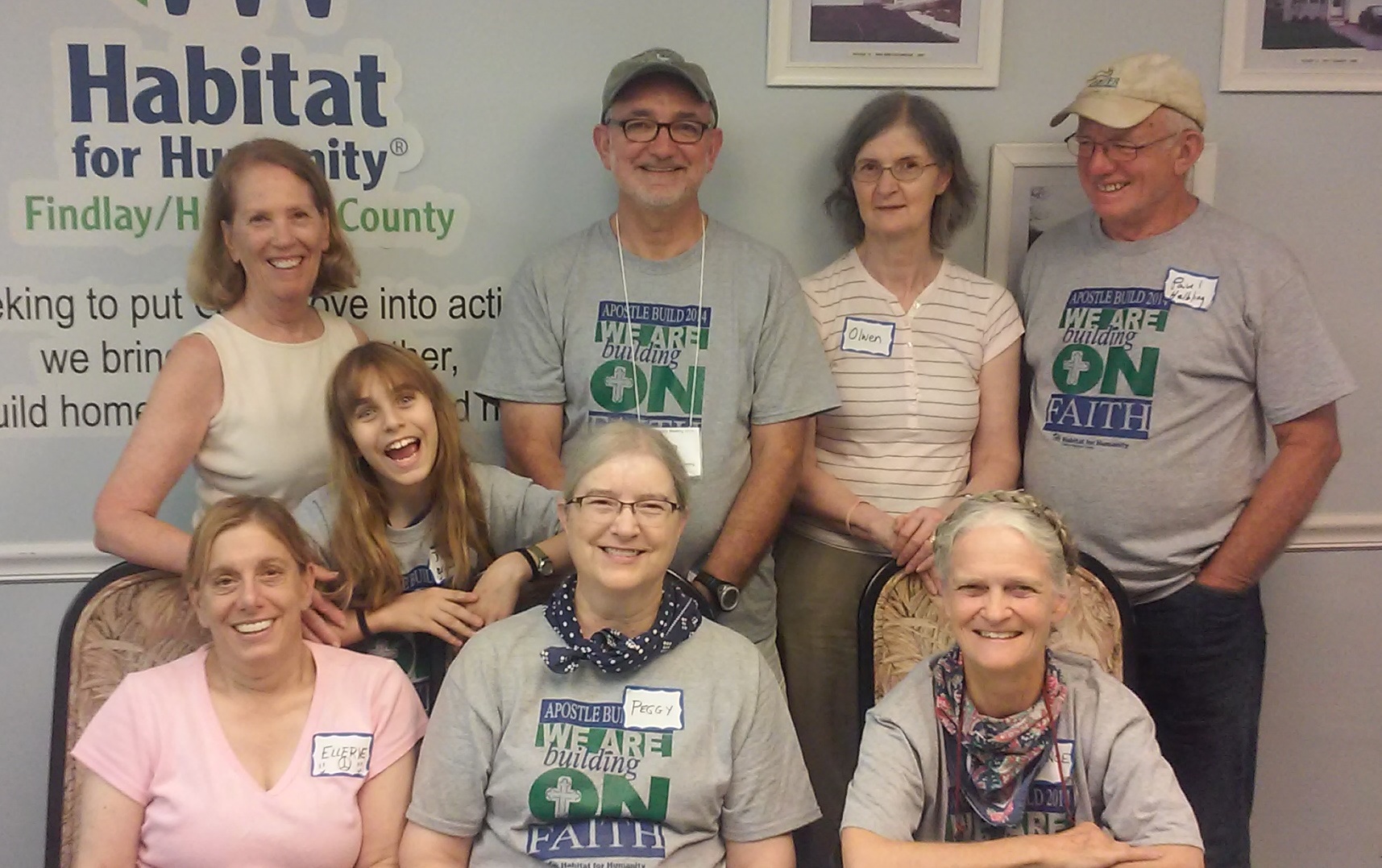 ---
2015 Work Camp in Findlay, Ohio
Habitat for Humanity in Findlay, Ohio July 28-30
---
2014 Work Camp in Detroit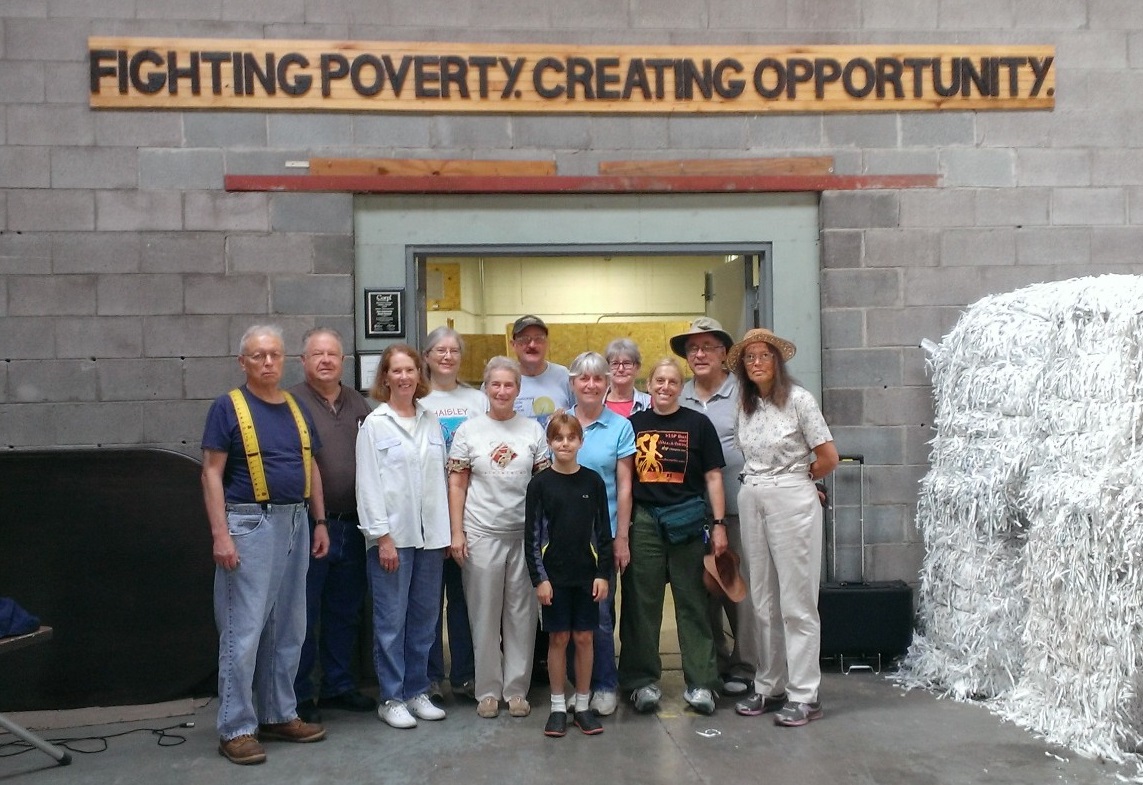 Two groups from Lake Erie Yearly Meeting volunteered their hands and hearts to work with Cass Community Social Services (CCSS) in Detroit this year. Six teens, under the direction of Robb Yurisko, held their summer retreat with CCSS the weekend of July 18-20, followed immediately by an intergenerational group of 12 (11 adults and 1 youth) from Sunday to Thursday, July 20-24. In all, seven monthly meetings within LEYM were represented: Ann Arbor, Athens, Birmingham, Cleveland, Detroit, Pittsburgh, and Red Cedar.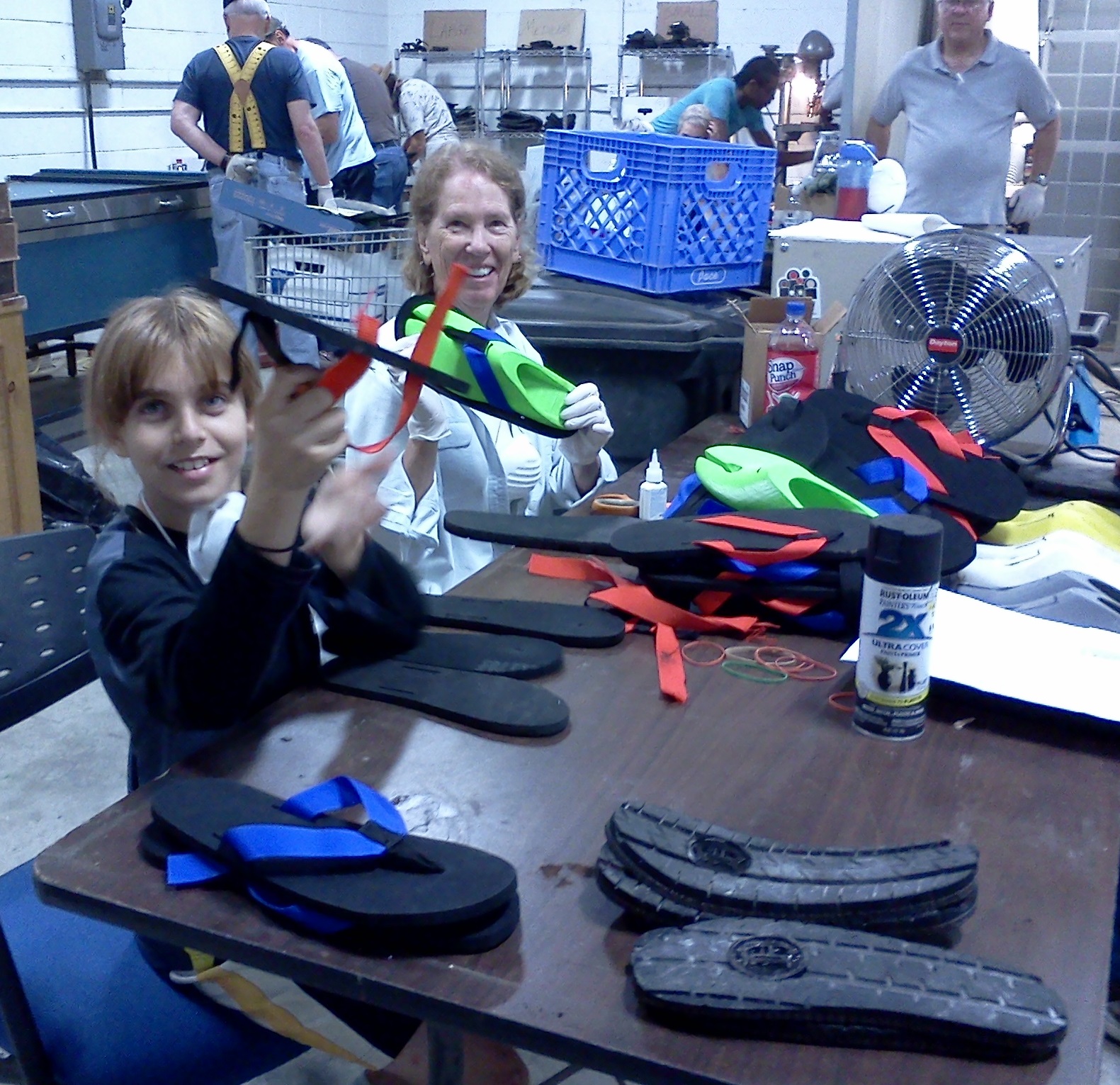 CCSS currently provides some 1 million meals per year. They also provide temporary housing for homeless men, women, children, and individuals with HIV/Aids. They provide activities for developmentally disabled adults that include employing some of them to sort paper in a shredding operation, with the resulting bales of shredded paper sold for recycling. There are also several other CCSS green industries which employ formerly homeless men and manufacture doormats and sandals from discarded tires, and coasters from repurposed wood and glass.
CCSS welcomes thousands of volunteers each year who work under the direction of their staff. The LEYM teens spent Saturday shredding paper in the morning and assisting in the kitchen to cook for CCSS clients in the afternoon. The intergenerational group worked three days and helped to make sandals and doormats, sorted and shredded paper, cooked a meal, played and talked with developmentally disabled adults, and helped to clean up an amazingly overgrown yard of a derelict building directly across the street from the CCSS campus in order to provide a safer environment for clients.
---
2013 Workday
Habitat for Humanity and Our Daily Bread Soup Kitchen in Lima, Ohio
Noon, July 24 until 3pm, July 25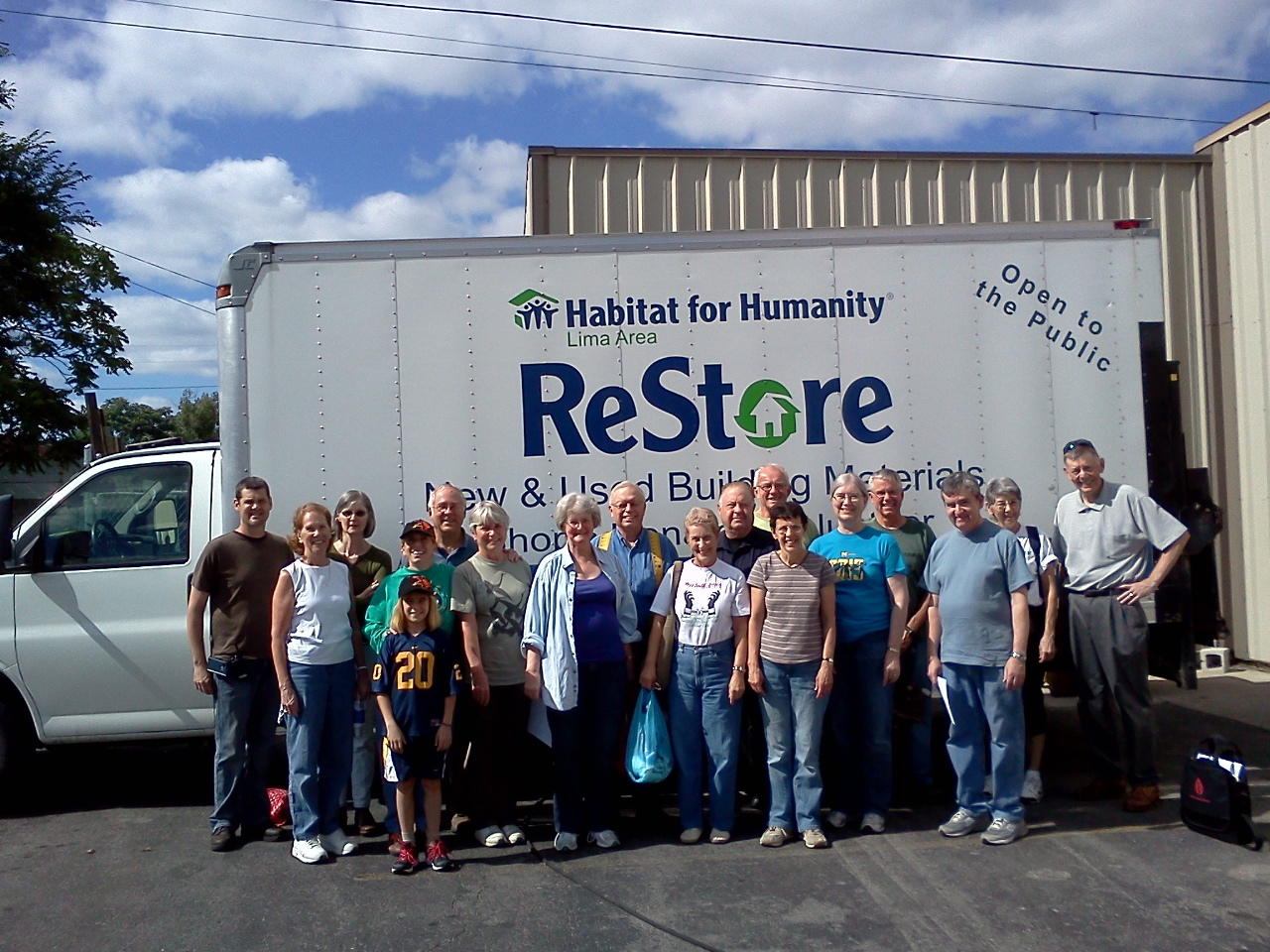 In our initial year for this type of program, we selected Lima, Ohio, as the venue for a 24 hour period of volunteer work with Habitat for Humanity and Our Daily Bread Soup Kitchen. The work was on the Wednesday afternoon and Thursday morning immediately preceding Yearly Meeting.