Francisco Burgos Named Executive Director of Pendle Hill
The Pendle Hill Board of Directors have announced that Francisco Burgos will become Executive Director of Pendle Hill, effective September 1.  Traci Hjelt Sullivan will continue as Interim Executive Director until that date.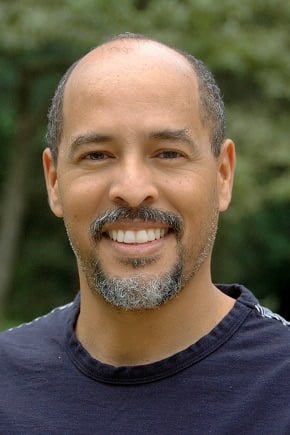 Burgos is currently Director of Education at Pendle Hill, a position he took up in 2017.  "Francisco has done a splendid job of giving new energy and depth to Pendle Hill's offerings," noted Maurice Eldridge, Associate Clerk of the Pendle Hill Board and Clerk of the search committee that recommended Burgos's appointment.
Burgos came to Pendle Hill from the Center for Community Initiatives at the Monteverde Institute in Costa Rica.  From 2012 to 2015 he was Head of School at Monteverde Friends School in Costa Rica.  He has also served with the Organization of American States in Washington, D.C. and the American Friends Service Committee in Baltimore, Maryland. Burgos has a B.S. in Clinical Psychology from the National University Pedro Henriquez Ureña in the Dominican Republic, an M.A. in Sustainable Development from The School for International Training in Brattleboro, Vermont, and a Doctor of Education from Universidad de La Salle in Costa Rica.  A Quaker, he attends Providence Monthly Meeting in Media.
In recommending his appointment members of the search committee praised his collaborative approach to leadership, his spiritual gifts, his commitment to social justice and his passion for Pendle Hill.  "We have found the right person to lead Pendle Hill in the future," said Arthur Larrabee, Clerk of the Pendle Hill Board. Larrabee also thanked the members of the search committee and especially its clerk, Maurice Eldridge, for their good work.
While the beautiful campus is currently closed to visitors because of the COVID-19 crisis, the ministry of Pendle Hill continues.  Daily worship with a 90-year tradition is joyfully attended electronically by Pendle Hill friends from around the country and the world.  Educational programs are being adapted to online formats.  Burgos commented, "I am looking forward to providing spirit-led support and leadership within an organization for which I feel passion and inspiration."