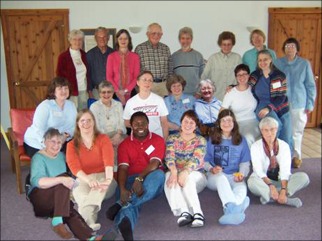 The Lake Erie Yearly Meeting Spiritual Formation Program encourages Friends to listen carefully to God's call in their lives. All who wish to deepen their spiritual lives are invited to join a Spiritual Formation Group.
This includes participation in a local group and attendance at both an opening and closing retreat along with members of other spiritual formation groups.
Through the retreats and regular local group meetings, participants create a close faith community for spiritual growth, mutual support, and encouragement. The group provides a structured, supportive community in which each member can discern the Divine call and prepare to follow it.
For general information on the program, please view this Brochure for Spiritual Formation, saved as a pdf file.