2022 Annual Sessions Page Now Open!
Excitement is building for this year's LEYM Annual Sessions, scheduled to be held July 27-31 online. The webpage supporting this year's event is now available for review. While formal registration doesn't open until July 1st, Friends are encouraged to check out the great schedule of offerings in advance so that you'll know what part of the program you want to register for. With more than 35 sessions to choose from, there are lots of good options for participation. We have 10 amazing workshops scheduled on a wide range of topics, as well as classic offerings such as Bible Study, multiple chances to worship together, our plenary presentation, and essential Business Sessions where we further our common work. Come for a little, or come for a lot, and only contribute funds if you are moved to do so.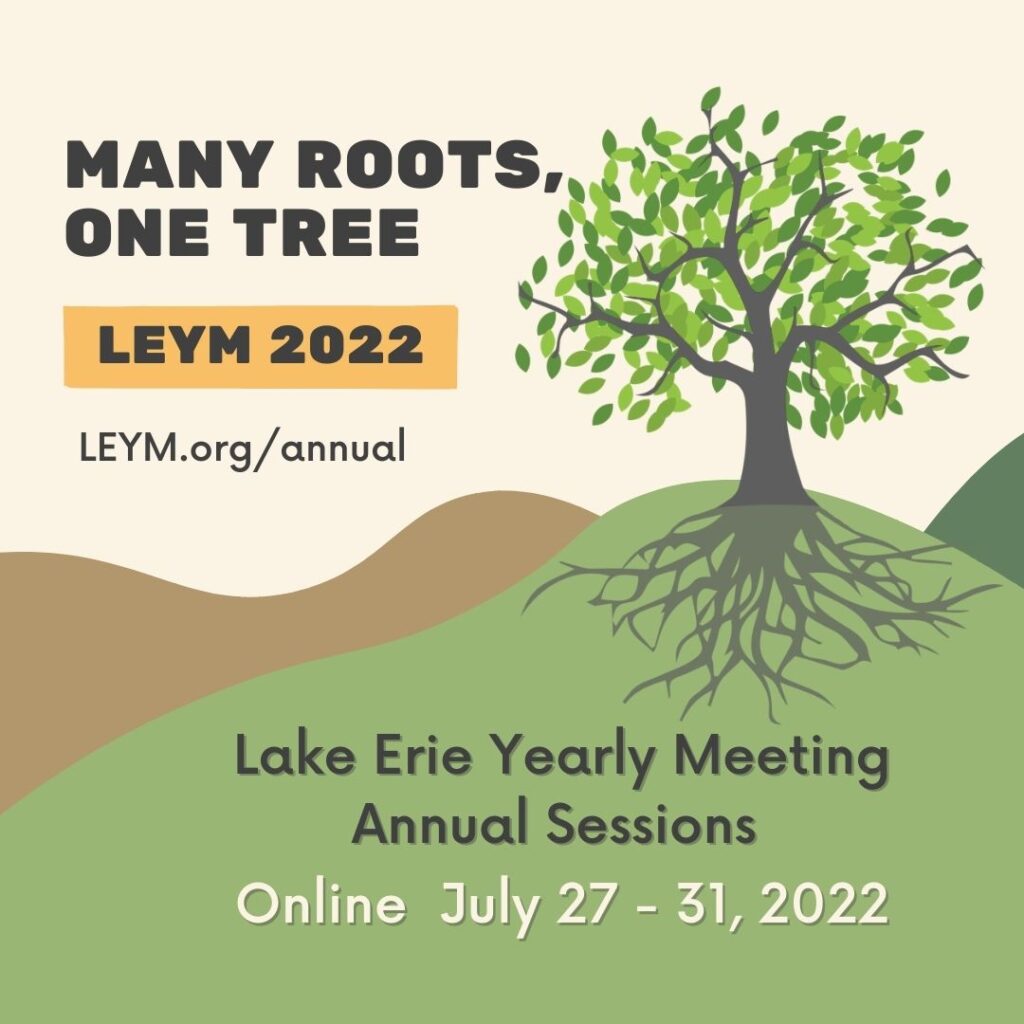 Many Meeting Stories to be Shared at Annual Sessions
This year's annual session theme is "Many Roots, One Tree." As we gather together, we seek to learn more about and grow in fellowship with F/friends from Meetings beyond our own. As part of this process, the Program Committee is inviting Monthly Meetings and Worship groups to provide a quick visual introduction to your group using our new Story Tree template. Check with your Clerk to learn more and get involved. Then on Wednesday, July 27th, join us online to learn about Meetings from across the region.
We're really looking forward to gathering together at the end of July and hope you can join us!